Donald Trump's attack on Theresa May on tackling terrorism was about protecting Americans and the whole transatlantic row over his sharing of anti-Muslim videos online was probably misinterpreted, the United States ambassador in London has said.
Woody Johnson said the US president was not "namby-pamby" in his commitment to dealing with radical Islamist terror and would "take some chances" to achieve his goal.
He said he still expects and hopes Mr Trump will visit the UK in 2018 despite the extraordinary diplomatic flare-up.
Mr Trump was rebuked last month by Mrs May for retweeting a series of inflammatory anti-Muslim videos originally posted online by the deputy leader of the far right Britain First group.
When he hit back in a trademark tweet telling the PM to "focus on the destructive Radical Islamic Terrorism" in the UK, he sparked an outcry from MPs who demanded an apology and a cancellation of his planned state visit.
Discussing the row, Mr Johnson told BBC Radio 4's Today programme: "I think a lot of that stuff was probably misinterpreted."
He went on: "I think the way I would look at it and I think the way he looks at it is – security is his number one oath when he took the oath of office, it's protecting Americans, it's protecting Americans here and the US, that's number one, and that's my number one as well.
"And so if you look at the context of that, that's what he's trying to do.
"Is he perfect and appeasing everybody?"
He added: "Going back to his true feelings and what he's trying to accomplish, he wants to protect Americans and he's doing his best to do that, he's not going to go down the path of a lot of politicians and maybe be namby-pamby about it.
"I mean he's gonna come out, he's gonna probably take some chances in an effort to do that, to accomplish that security goal.
"Maybe he'll ruffle feathers, there's no question that maybe some feathers were ruffled with that."
Asked if he was expecting Mr Trump to visit in the New Year, Mr Johnson said: "Absolutely, I think he will come, I hope he will come."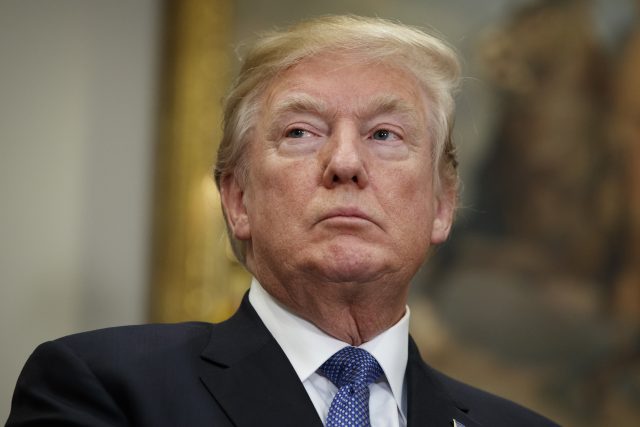 Labour leader Jeremy Corbyn tweeted: "Donald Trump's reckless actions are making the world less safe and setting back global action on climate change.
"When he comes to Britain, people will make their views known on these issues and show him we are a diverse and inclusive society."