The majority of health visitors are concerned that health and wellbeing "threats" faced by UK children will not be addressed if a problem was identified.
Only 7% of health visitors in the UK felt confident that all families would be able to access the support they need if an issue was raised, according to a new poll.
And 86% said there was not enough capacity in other services to pick up referrals for support or treatment, according to a survey of 1,300 health visitors from across the UK.
The Institute for Health Visiting (IHV) said that health visitors are sometimes the only professionals who can spot issues "hidden behind front doors".
It warned there is a "tsunami of unmet need" which is "undermining" the life chances for many children.
Health visitors also sounded the alarm about the impact of the cost of living crisis, with an increasing number reporting that the families they care for are in poverty and relying on foodbanks to feed their children.
Some 83% reported an increase in mental illness among pregnant women and new mothers, 75% reported an increase in domestic abuse and 60% said they had seen increases in child safeguarding issues over the last 12 months.
Meanwhile, more health visitors have reported helping children with speech, language and communication delay and child behaviour problems.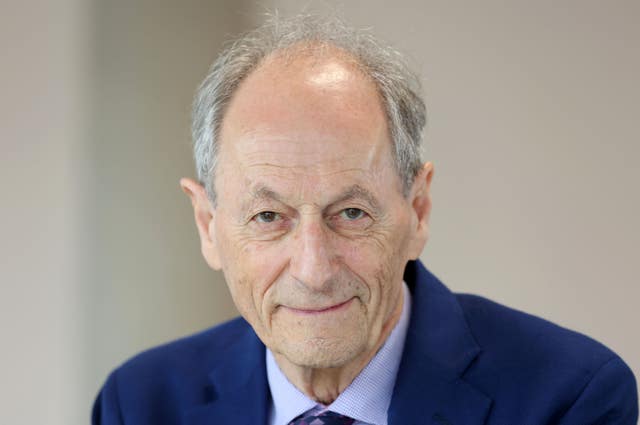 On Tuesday, leading public health expert Professor Sir Michael Marmot said the cost of living crisis in the UK was a "human catastrophe".
He told LBC's Tonight with Andrew Marr programme: "One in four households with children were in food insecurity, that means missing meals, not eating when you're hungry, that will damage health, living in cold homes that will damage health, the stress of the struggle to try and make ends meet will damage health.
"It will damage physical health, and it will damage mental health. So, the cost-of-living crisis is indeed a humanitarian catastrophe."
The IHV said it was concerned that there are insufficient health visitors to meet the rising need of families.
In England alone there are around 40% fewer health visitors since 2015, it added.
Alison Morton, executive director at the Institute of Health Visiting, said: "Health visitors have a privileged and unique view into the lives of babies, young children and their parents/carers across the UK.
"Health visitors' experiences presented in this report provide an important 'early warning signal' of the most pressing threats and challenges to the health and wellbeing of our youngest citizens which are often hidden behind front doors and invisible to other services.
"The findings also paint a deteriorating picture of a health visiting workforce under immense pressure as practitioners struggle to meet the scale of rising need.
"Families are facing the brunt of these challenges with a widening postcode lottery of health visiting support across the UK.
"Because the first years of life are so important for lifelong health, wellbeing and success, ignoring this tsunami of unmet need being experienced by our youngest citizens risks undermining the life chances of so many children."
Commenting on the poll, Claire O'Meara, head of UK policy and advocacy at Unicef UK, said: "We know that across the UK, many families with young children are at breaking point and slipping through the cracks of overstretched essential services.
"Today's findings from the Institute of Health Visiting provides further evidence of this, with a reported increase in the number of families struggling with mental health issues, child safety and the cost-of-living crisis.
"This, coupled with the sobering fact that only 7% of health visitors feel confident that those families would get any support, is extremely alarming."
A Department of Health and Social Care spokesperson said: "It is critical families receive support when they need it most. We recognise the burden of the cost-of-living and the Government is providing a range of support.
"We are modernising the Healthy Child programme and are investing approximately £300 million to create new Family Hubs in 75 local authorities to ensure parents and carers can access the support to give children a healthy start in life."