Water is being overlooked in climate planning and funding, experts have said, despite half the world's population facing acute water stress by 2030.
At the UN Water Conference in New York, the first since 1977, Secretary-General Antonio Guterres said "vampiric overuse" and pollution are draining the "precious lifeblood" while climate change is "wreaking havoc" on the natural water cycle.
Scientists believe there needs to be a much stronger focus on water as a climate issue, which they said has been missing even from the Intergovernmental Panel on Climate Change (IPCC) reports – considered to be the most definitive scientific assessments of climate risks.
Speaking to Watershed Investigations, a British team of investigative journalists, Dr Stefan Uhlenbrook, director of hydrology at the World Meteorological Organisation (WMO), said: "In all the climate negotiations, it has been for too long a blind spot.
"Last year at Cop the hydrology community was celebrating that water was mentioned in the outcome statement.
"But it took 27 Cops to finally get water into the outcome statement, for all its importance."
Dr Rajendra Singh, known as the waterman of India for his part in reviving an ecosystem in the desert state of Rajasthan by creating thousands of rainwater ponds, believes water conservation is unpopular because it is not lucrative.
He told Watershed: "No one is interested in water conservation, in agro-ecological climate diversity, in efficient use of water, because there is not a lot of money in it."
He said he tried to get water on to the IPCC's agenda in the mid-2000s when Rajendra Pachauri was chairman.
"I told him in 2005, 2006, and 2007 that water is climate and climate is water," he explained.
"Because if there is no moisture in the soil, there's no greenery and if there is no greenery, there's carbon in the atmosphere. But he said, 'I am not a scientist of water, I'm a scientist of energy.'"
In the UK, the Environment Agency has warned that demand for water will outstrip supply in 20 years unless changes are made.
The National Drought Group has also said the UK is one hot, dry spell away from drought conditions while river levels were at their lowest on record for February at the end of last month.
Worldwide, almost three-quarters of all disasters in the last 20 years have been water-related, according to the UN, with floods and droughts affecting over three billion people, killing more than 166,000 and costing 700 billion dollars (£573 billion).
Since 2000, flood-related disasters have increased by 134% and the number and duration of droughts have increased by 29%, the WMO said.
In Malawi, over 1,000 people have lost their lives and half a million have been displaced since cyclone Freddy began devastating southern Africa last month, the country's minister for water and sanitation, Abida Sidik Mia, told delegates in New York.
And in Somalia, 43,000 people are thought to have died from drought last year while tens of thousands more remain at risk.
Steffi Lemke, the German minister for environment, believes solutions lie in wetland conservation and renaturalisation.
She told Watershed: "Climate change, biodiversity loss and pollution are the existential crises of our time. Sustainable water resources management is at the same time key to solving these crises."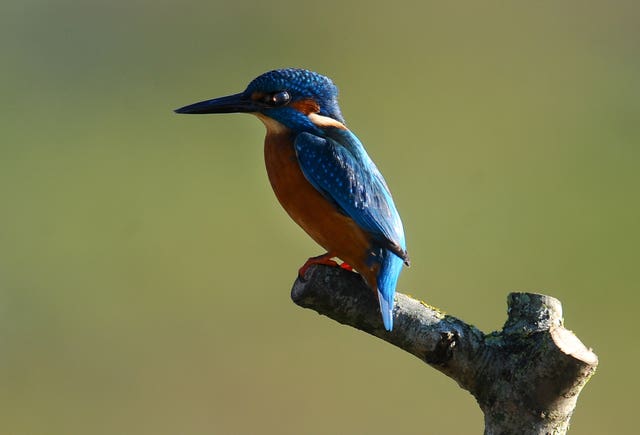 Wetlands and peatlands are major carbon sinks but lose this ability if they become drained, polluted or damaged.
They are considered the most biologically diverse of all ecosystems and are breeding grounds for 40% of the world's plant and animal species. Yet over 85% of the planet's wetlands have been lost, according to the UN.
The UK has lost 75% of its wetlands in the last 300 years, according to the Wildfowl and Wetlands Trust (WWT), which is campaigning for the restoration and creation of 100,000 hectares across the country.
Tom Fewins, head of policy at WWT, said: "Wetlands hold most of our available fresh water, store more carbon than forests, improve water quality by naturally filtering pollutants, help protect us from flooding and are among the most biodiverse habitats on the planet.
"Despite all these benefits the UK's wetlands are in serious decline, the latest research shows we've lost more than 75% of our wetlands in the last 300 years.
"However, there is plenty of scope for improvement – the restoration and protection of rivers and wetlands could help the UK to combat both the climate and nature crises."